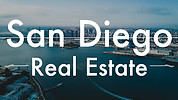 Ross Rattray - Elite Homes, San Diego Real Estate
rossrattray
Ross Rattray brings over 20 years of real estate experience to the table. He has successfully bought, renovated and sold properties for himself as well as for clients and investors. Since he founded ELITE Homes San Diego he has helped his clients realize surprising profits on their home sales using his systematic technique of targeted prepping, intense marketing and skillful negotiating.
He has also helped buyers find excellent values in North County and surrounding areas including along the coast. He often instructs buyers on how to update their homes even before they move in to create instant home equity from day one (and meanwhile create the brand new feel that buyers love).
Ross is a UCSD graduate and lives in Rancho Bernardo with his wife and two children. He is an active fundraiser for Rancho Bernardo High School, a youth baseball and basketball coach and the former President of RB Little League.
| | |
| --- | --- |
| Videos: | 0 |
| Views: | 1,041 |
| Members: | 0 |